Best Sellers
our most popular products
Looking for something special?
We would love to help you.
Top Selection
our best cuts
In de online edities AD.nl en Parool.nl mocht Beef&Steak een bijdrage leveren omtrent vlees voor ker...
Lees meer
Waarom zou je niet je bbq aansteken om je kerstvlees te bereiden? Vaak is de keuken niet toegerust o...
Lees meer
next-day delivery.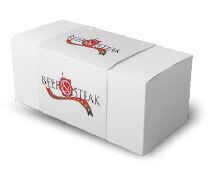 Read about how we pack and how we ship.