Southern Dutch BBQ
Het Southern Dutch BBQ Team bestaat uit Tom en Dorine. Zij zijn in 2012 gestart met een blog over al hun barbecue-avonturen en deelde dit met de rest van de wereld. Zij hebben zich met name gestort op de Amerikaanse BBQ cultuur en wilde hier alles over te weten komen. Zo zijn zij in aanraking gekomen met de KCBS barbecuecompetitie. Dit was een ware openbaring voor hun en sindsdien zijn zij verslaafd aan het barbecueën op wedstrijdniveau en streven ze ernaar de allermooiste en lekkerste gerechten aan juryleden voor te schotelen.
Door hun drang om het beste uit hun vaardigheden te halen hebben zij zich laten trainen door diverse Pitmaster van over de hele wereld, waaronder Tuffy Stone en Travis Clark.
Hun missie is om BBQ te ademen, te voelen en de leven, iedere dag van de week. Zij streven ernaar hun kennis en passie te delen met iedereen die geïnteresseerd is en graag meer wil leren van de wereld rondom het barbecueën.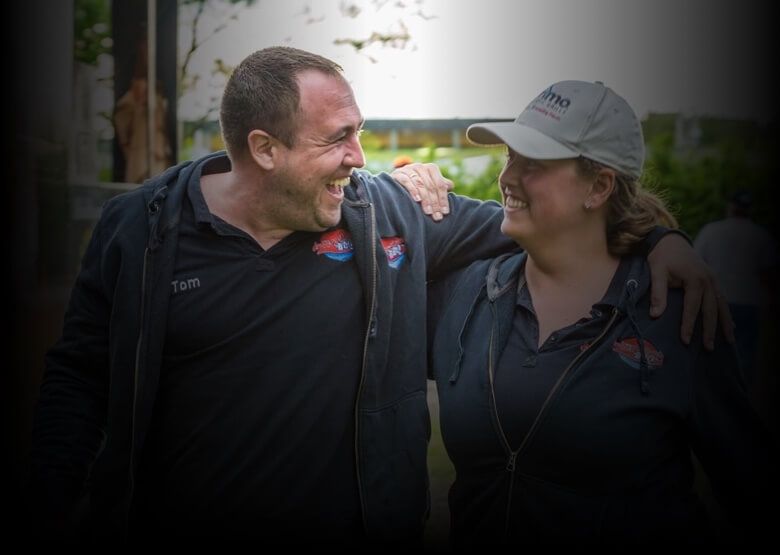 There are no products matching the selection.
Looking for something special?
We would love to help you.