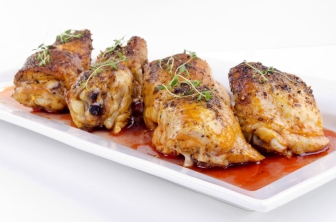 Chicken thighs with white grape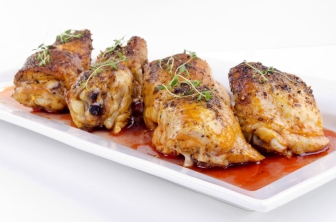 Fresh white grapes and juicy chicken peasants, can you taste it yet?
Ingredients
Approx. 4 people
4 chicken thighs
40 grams butter
200 grams white grapes
100 ml dry white wine
100 ml whipped cream
2 sprigs fresh tarragon
2 shallots, finely chopped
Preparation
1) marinate the chicken with salt and pepper
2) Fry the chicken thighs on each side in the butter for 3-4 minutes, then add the shallots.
3) Let the shallots bake for 1.5 minutes
4) Finally, add the white wine, whipped cream and fresh tarragon
5) cover the pan and let it cook for 10 minutes over low heat
6) Remove the chicken from the pan and cover it in aluminum foil
7) Cook the sauce to the desired thickness
8) Finally, add the grapes and let it stand for 2 minutes
Delicious with jasmine rice.